How To Wear Jewellery - Lessons From Millicent Rogers
Millicent Rogers was the granddaughter of Standard Oil tycoon, Henry Huttleston Rogers, and indisputably, one of the most stylish women of all time. She had an excellent eye for style and her lanky, lean frame made her the perfect clotheshorse. Unafraid to bend the rules, Rogers created a legacy of sartorial looks that were so distinctive they continue to inspire designers and women today. Fond of jewellery, the heiress, then a young debutante, ran into trouble with her father for spending too much money at Cartier. She collected contemporary and antique pieces from Boucheron, Chaumet, Rene Boivin, Paul Flato, Verdura, Schlumberger. As her taste evolved, she began to work with the designers to customise and tweak their designs to her fancy.
Beautiful, intelligent (she spoke six languages, and taught herself Greek and Latin), free-spirited and incredibly wealthy, her extravagant jet-setting lifestyle and romantic conquests were fodder for many a gossip columnist. Despite objections from her family, at 22, Rogers eloped with, and married an Austrian count who was 2 decades older. The marriage ended shortly and she married an Argentine aristocrat several months later. Divorced three times, Rogers was linked to a number of famous and prominent men - James Forrestal, Roald Dahl, Ian Fleming and Clarke Gable.
Rogers reinvented her fashion and decorating style several times, often seeking inspiration from her current abode. In the 1930s when she moved to Austria and settled in the ski resort village of St. Anton, she started wearing traditional dirndls with her designer wardrobe of Schiaparelli and Mainbocher. The unlikely pairing proved to be a winning look, and even the Duchess of Windsor copied it for her trousseau. Upon her return to America at the onset of World War II, Rogers opened up her mansion as a rehabilitation centre for recovering soldiers, and at the same time used her wealth and influence to smuggle Jewish friends out of Austria. She also founded the Medical and Surgical Relief Committee to provide field hospitals with much needed medical supplies.
In 1943, Rogers was introduced to the couturier, Charles James, and began to wear many of his sculptural evening dresses. Following a break-up with Clarke Gable in the mid 40s, Rogers moved to Taos, New Mexico and fell in love with the Navajo people and culture. While living in Taos, she created a "southwestern bohemian look", comprising beautiful white shirts by Charles James, and broomstick skirts with chunky Navajo jewellery that she would pile on or jewellery that she would create with small precious and semiprecious stones fired up in her own forge. She was plagued by ill health and strokes caused tremors and paralysis in her hands. Jewellery making became a form of therapy for her.
Millicent Rogers became a fierce advocate for Native American rights, and lobbied successfully to establish Native American art as history and to be preserved. Sadly, her colourful and stellar life ended at the young age of 51.
Big, Bold and Beautiful
Why one, when you can wear several? If your brooches share a similar motif, metal, or gemstone, consider grouping them together to make a stronger visual impact.
Although her style evolved over the years, her love for oversized unique brooches never changed. Here, Millicent Rogers is pictured wearing a black velvet Schiaparelli dinner suit with metallic-braid edging and fleury-cross brooches in 1939.
Source: http://wwd.tumblr.com/post/125525760582/fashion-icon-millicent-rogers-wearing-black-velvet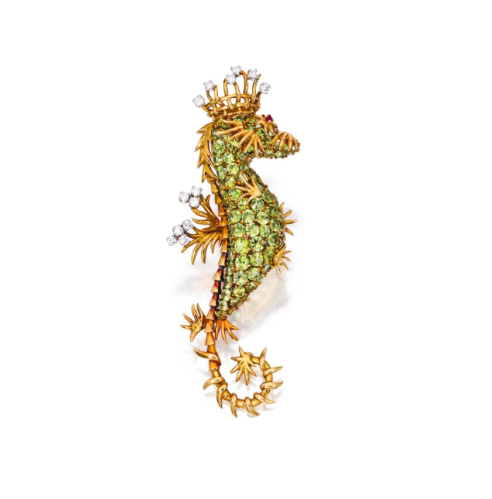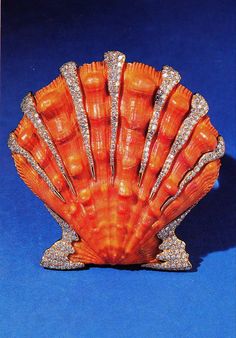 Less is Sometimes More
"Before you leave the house, look in the mirror and take one thing off. ~ Coco Chanel

Sometimes, all you need to complete your outfit is with a simple necklace or bracelet. Do invest in classic, quality pieces that you could then team with unique statement pieces.

Photographed in 1947 at Falcon's Lair.

Source: http://alchetron.com/Millicent-Rogers-1330381-W
Layer and Stack
One of the most popular trends in jewellery in recent years it to layer and stack your earrings, necklaces, bracelets and rings and antique chains and bracelets are perfect for their detail, patina and fine workmanship. Proportion plays an important role here. Do keep the top pieces delicate and balance the bottom with chunkier pieces.
A strand of pearls over a scarf? Perhaps only Ms Rogers could carry it off, but please feel free to experiment! At her 18th century Claremont Manor in Surry County, Virginia, wearing a Valentina brocade-wrapped dress.

Source: http://missbunnybixler.tumblr.com/post/31886163825/the-unforgettable-millicent-rogers-socialites
Be Unafraid to Mix High and Low, Old and New
You don't have to spend a six-digit figure to look like a million bucks. Sometimes, the best jewellery are the ones which are sentimental and brings up the best memories. A heritage piece passed down through the generations or a trinket that you picked up on one of your travels could become your signature. And these could work equally well with your fine jewellery or designer outfits.
The look synonymous with the Millicent Roger's name, which was created while living at Turtle Walk, Taos, New Mexico. Photographed in a Charles James blouse (which reportedly costs 4-digits in those days and which Ms Rogers would order by the dozens to wear with broomstick skirts), and stacks of turquoise and silver jewellery.
Source: http://vintagebinger.com/post/55566008440/millicent-rogers-the-standard-oil-heiress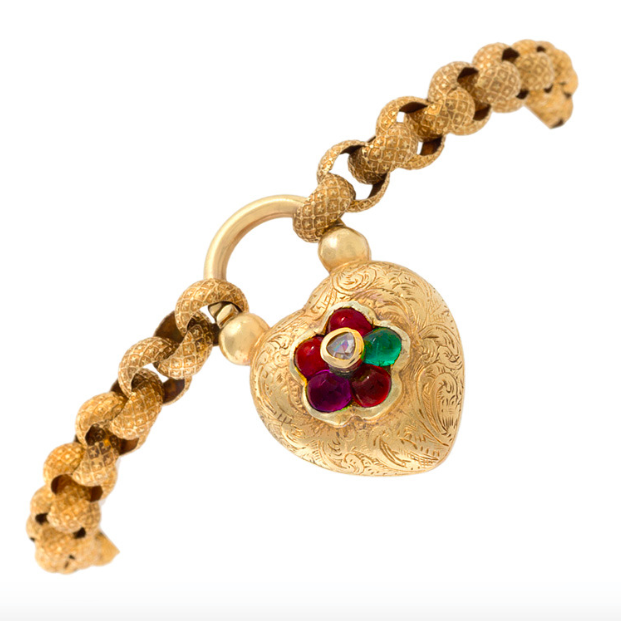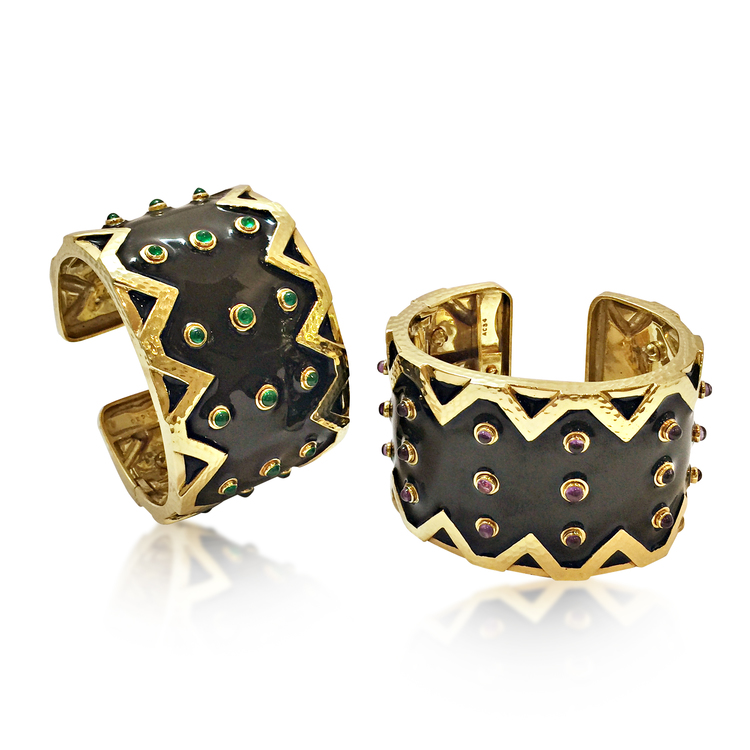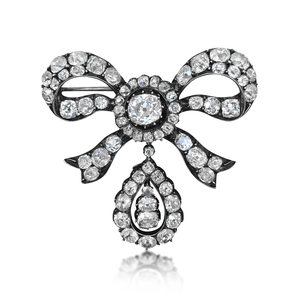 Source: http://vintagebinger.com/post/55566008440/millicent-rogers-the-standard-oil-heiress
Source: http://www.southcoasttoday.com/article/20100225/PUB01/2250327/
Source: http://wwd.com/eye/people/millicent-rogers-fashion-icon-5155480/
Source: http://www.ifashionnetwork.com/millicent-rogers-fashion-icon-mistress-reinvention/
Source: http://www.architecturaldigest.com/gallery/millicent-rogers-iconic-style-decorating-slideshow/all
Searching for Beauty, Cherie Burns